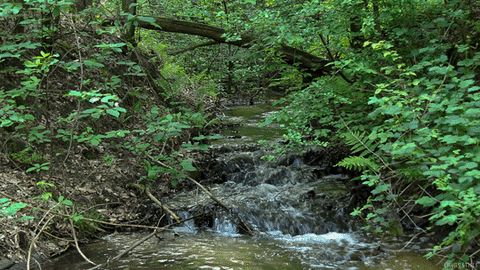 Access up-to-date information and data on groundwater in various residential areas across the Table Mountain Water Source Area in Cape Town. 
Groundwater plays a critical role in supplying water to the Western Cape residents. Since a severe drought hit the province between 2015 and 2019, the number of groundwater users and the volume of groundwater abstracted in the City of Cape Town increased drastically. 
A better understanding of this valuable and invisible resource, how it is monitored, managed and used will positively impact water resources and water-dependent landscapes. It will also present the opportunity to improve the water resilience of Cape Town residents and the rest of South Africa.
A PROJECT TO IMPROVE GROUNDWATER MONITORING AND MANAGEMENT
Since 2018, WWF South Africa, with funding from ABInBev and the Danish Embassy, started a project aiming to improve understanding, monitoring and management of groundwater resources in Cape Town. Various initiatives contributed towards this purpose, including a critical evaluation of groundwater governance in South Africa, awareness-raising and groundwater data monitoring in the Table Mountain Water Source Area. To identify and collaborate partners and funders for this initiative, an official partnership was formed and launched in November 2021.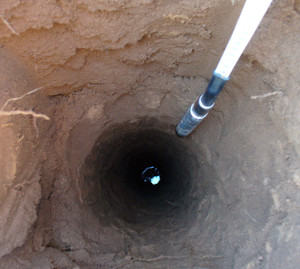 Eager volunteer residents made their boreholes available for equipping with an electronic data-logger, recording groundwater levels at a set interval over time. This data will provide an indication of the "health" of aquifers in the water source area. For instance, the variation in depth of the level shows how the rain, drought and abstraction of groundwater affect the aquifer. The data will help inform decisions about the management and sustainable utilisation of the groundwater to avoid its depletion. 
The two areas that formed part of the first part of the project were Newlands and Epping/Airport Industria. In 2022 the network was expanded to include Kommetjie and Scarborough, Bergvliet, Noordhoek and Brackenfell.
Interactive maps with groundwater data have been developed to inform residents, scientists and practitioners in the field about the status of this often-forgotten resource under our feet.
❗ Scroll down to access the maps and learn more about groundwater in the
City of Cape Town and its surroundings. ❗
WHAT CAN YOU EXPECT TO FIND ON THE MAPS?
You can navigate through the map menu to get information and data on groundwater, which is updated regularly. It covers various topics - from boreholes and springs to dams and rivers to groundwater levels and quality, as well as administration and infrastructure in your area.
You have two levels of maps to choose from: 
Quick view
Explore the "Quick view" map if you want to know the average groundwater levels in your area; if you are a curious student or learner, or if you'd like to learn about the fascinating world of groundwater. You may want to read the How to navigate page first to assist with navigating the dashboard.
Deep dive
Click on the "Deep dive" map if you are a practitioner or an environmental scientist familiar with groundwater resource data and are comfortable using mapping software and interfaces. You may want to read the How to navigate page first to assist with navigating the dashboard.
💡 TIP: Keep an eye open for the (i) symbol for more information on various groundwater topics.
All contents on this website is Copyright © 2022 - Table Mountain Water Source Partnership. You may also want to read the Disclaimer/Terms of use. 
Table Mountain Water Source Area maps
"Quick view" dashboard

"Deep dive" dashboard